A world class River Beach Resort and FarmsYour kind of place…
Jakesville 57 is a world class River Beach Resort and Farms lying approximately 8 meters above sea level and located at Utude Meadows in Ovwodokpokpor-Olomu, south-eastern part of Warri municipality, Delta State, Nigeria.
The resort is unique due to the following features;
Located in an almost pristine natural environment of the Olomu area.
• Located along the bank of one of the distributaries of the River Niger.
• Its proximity to the Osubi airstrip in Warri (Less than 25 mins drive) and
Ughelli Township is a 15-minute drive.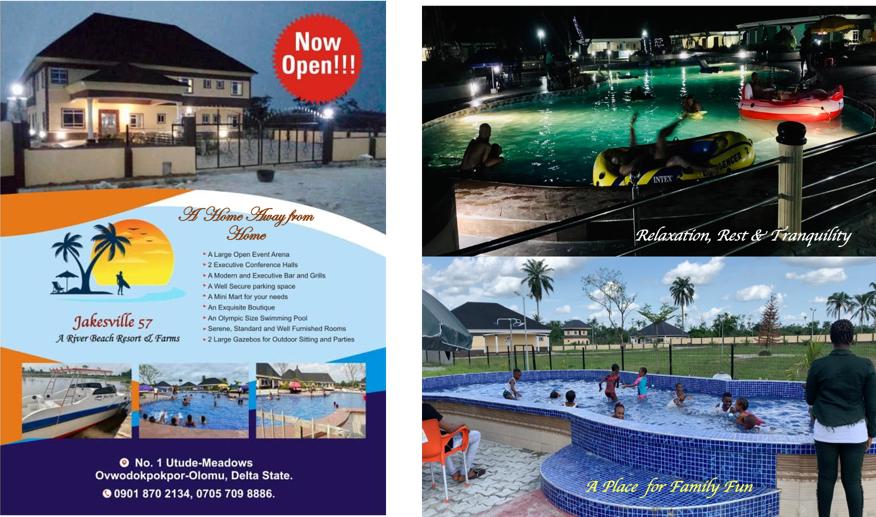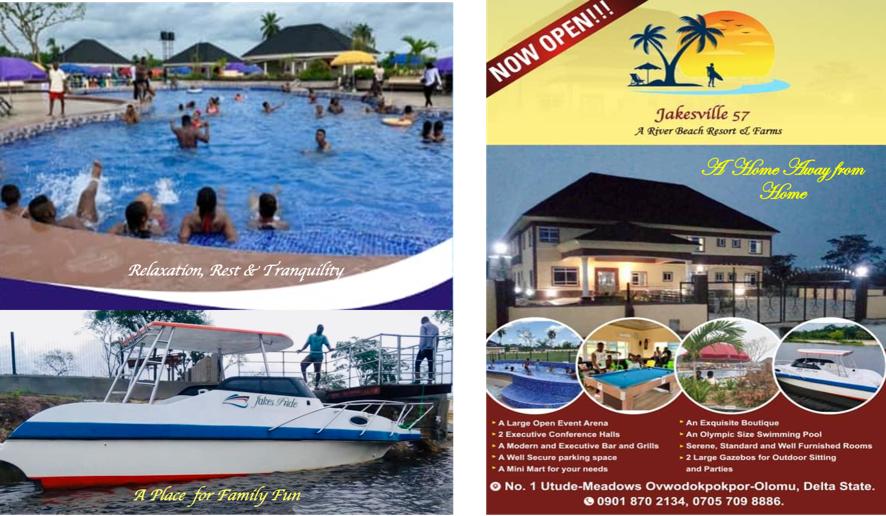 Beautiful one day, perfect the nextOur leisure and entertainment activities
Our River beach resort that offers more than just sun, sand and river! our resort is full of surprises, fun activities, lively entertainment and smiling faces that are sure to give your holiday so much more,
The Jakesville 57 River Beach Resort and Farms has an IPP which
provides power 24/7 coupled with watertight security facilities.
At J57 it is Relaxation with fun and in touch with Nature – One of its
kind. Come let us pamper you a bit.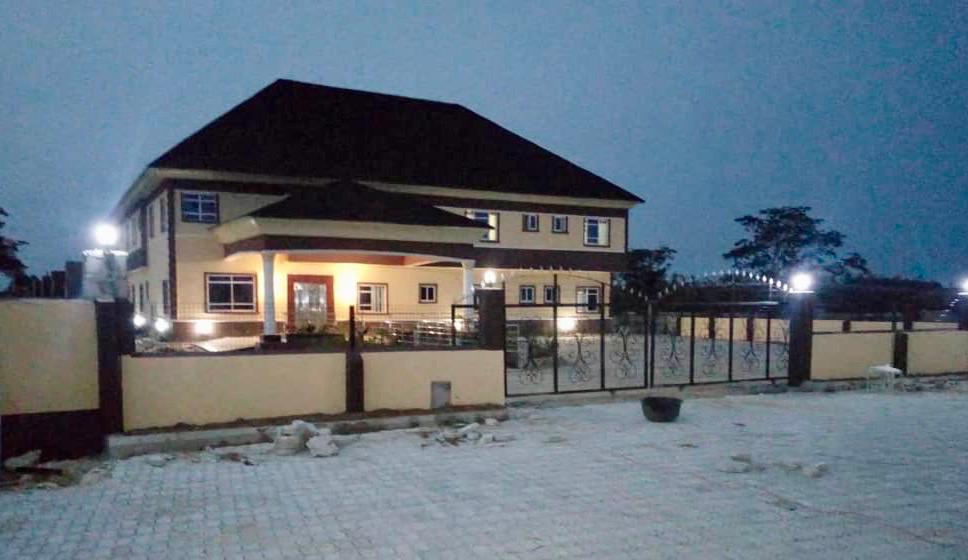 What can you do at Jakesville57?LEISURE FUN & ACTIVITIES